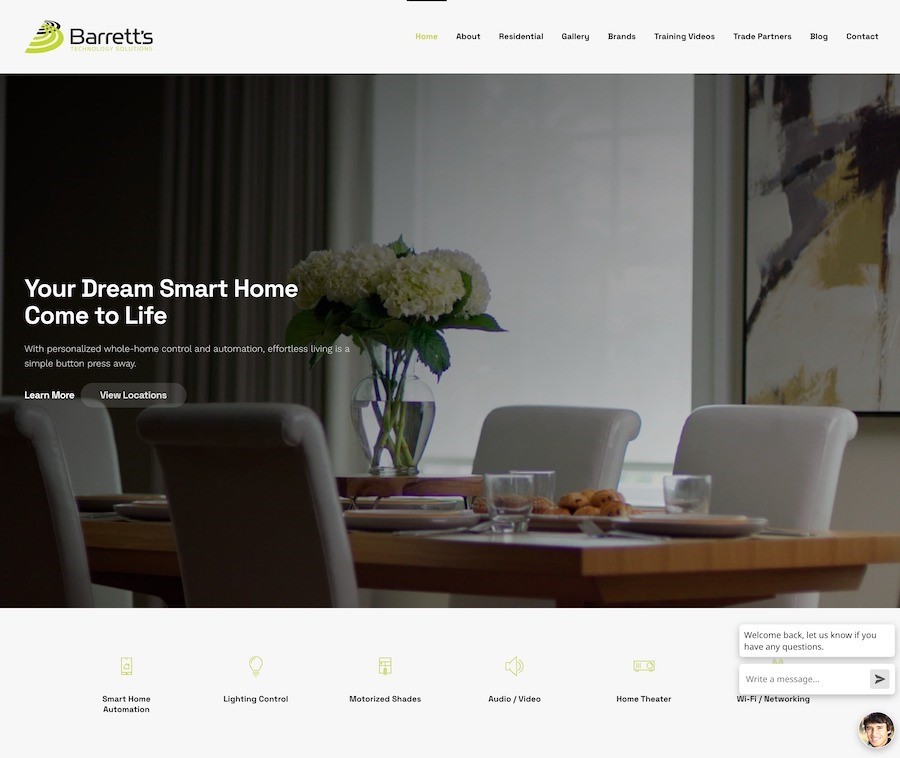 Chicago's Leading Home Automation Company Has a Fresh, New Web Presence
Remember the Yellow Pages? The directory was once an all-important presence for local businesses to be found. If you needed a plumber, heating system repair, or just about anything else, the Yellow Pages was the place to look. And if you remember them, you know how many local businesses called themselves AAA plumbing or ABC Auto Repair to be listed at the beginning of them, with flashy full-page ads.
That world, of course, has changed. Today, an internet presence in the form of a website is a critical marketing card for any company. On the internet, you'll never be found by changing your name to AAAA Home Technology. Instead, you will be recognized by the quality of the content you put on your website and by continually updating it with fresh, useful information that helps people decide to contact you for your services.
In that vein, that's why Barrett's Technology Solutions – one of Chicago's premier home automation companies – has totally revamped our website. While our old website was extensive, the new design, layout, and richer graphics enable us to tell our story better. And with this change, we've also updated our web domain name – we are now Barretts.tech. The new URL, changing from Barretts.tv, better reflects our focus on all things home technology.
Keep reading below to learn more about our new website. Please check it out, peruse our new look, and reach out with any questions!