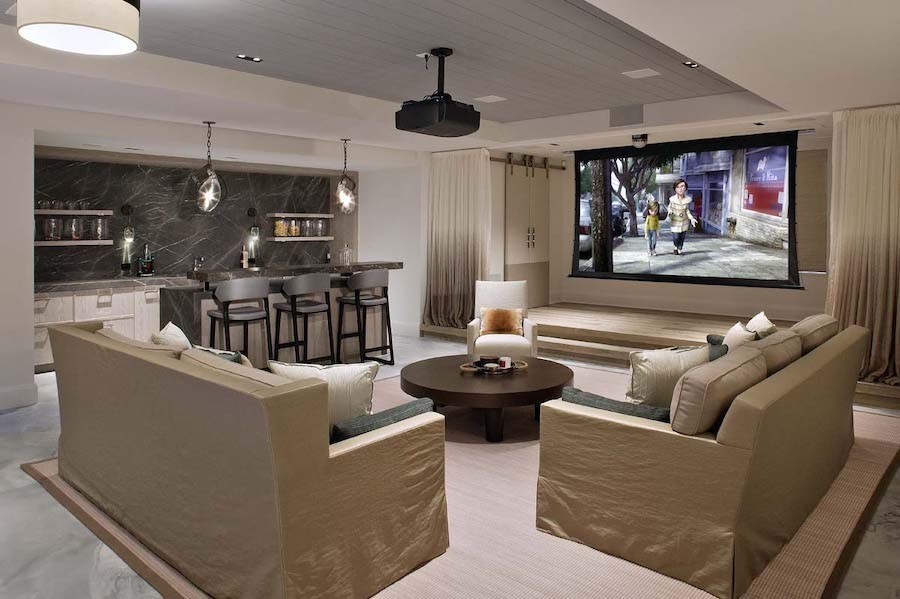 Design Your Media Room for the Way You Use It
We've talked before about media rooms as entertainment SUVs. The ever-popular SUV is prized for its carry-anything, go-anywhere versatility. The media room can be an equally versatile entertainment center, just as comfortable when hosting a Bears watch party on a Sunday afternoon as enjoying family movie night with the latest Marvel epic. So what does that mean for your media room installation?
Your media room doesn't need to follow any rules. Not that you needed to follow them anyway. To some, home theaters are more "formal" entertainment spaces, while media rooms are more fluid. In other words, anything goes in media rooms. It can be a home theater-esque space with fixed theater lounge seating or a more freeform game room. Regardless of which way you want to roll, you get to decide what setup is right for you. And along that line, if you are considering a media room project, here are some things to spark some ideas for your "SUV" entertainment space in your Chicago, IL home.