Trade Partners
Enhance the Experience of Your Spaces for the Connected Homeowner
Technology Is the New Accessory
Homeowners look to professionals like you to design interiors that appeal to their sense of aesthetics and that also provide the comfort and convenience they want from their home. As smart technology becomes an expected addition to luxury properties, you need to be able to meld technology solutions with your design concept. When you partner with our team of technology professionals, you'll have the tools you need to create interior spaces that are equal parts smart and beautiful.
Partners
Bridge the gap between everyone on board your smart project.
Interior Designers
Who says interior design and technology can't mix? Over half a century of experience has given us a keen sense of how to integrate technology with design and décor. We work with you and your client to blend the convenience of smart technology with style, from
motorized shading
to elegant wall controls to hidden TVs, speakers, and entertainment equipment. We can suggest bespoke solutions to make the client's technology desires fit within the style and ambiance you design for their home. When it comes time to install the solutions in the home, our project managers work with you and your craftsmen to incorporate technology that blends perfectly with your design.
Architects
We believe that a collaborative effort yields the best results for our mutual client. We start working with you early in a project to simplify technology integration, ensuring you can plan for smart home features like
lighting
, automation, and whole-home entertainment within your architectural designs. For smooth installation and deployment, we provide detailed system schematics, wiring plans, rack elevations, networking plans, and more. We are your resource for integrating smart home technology and entertainment systems with your design vision to ensure the seamless intersection of architecture and technology.
Custom Builders
Smart automation
has become more popular with homeowners in Naperville, IL and Chicagoland than ever before. As a builder, your projects should be ready for the latest smart technology. Going well beyond the standard low-voltage wiring package, we work with you to build the underlying infrastructure that supports the latest smart home features. Our detailed planning and documentation let you build a home that's ready for the client's smart wish list, from lighting to automated window treatment to dedicated
home theaters
. Our team will work with you to ensure that smart technology, entertainment, and network connectivity are an integral part of the home, planned and designed from the start – not an afterthought.
FEATURED PARTNER
Integration
We Help You Make Beautiful Spaces Smarter
Uniting Style and Automation
Hide speakers discreetly in walls. Camouflage TVs behind artwork. Add lighting controls that consolidate multiple lights and smart functions. We work with you to discreetly integrate technology for the look and feel you and your clients want.
Solutions
SOPHISTICATED TECHNOLOGY FOR A COMPLETE SMART HOME EXPERIENCE
Differentiate Your Creations
Stand out from your competition by mastering the subtle art of integrating the latest technologies into your carefully curated designs. We work with you to create custom-tailored solutions that will impress your desired clientele.
Infrastructure
We work with you to plan and organize the electrical, networking and infrastructure for lights, audio/video, security and more to ensure the optimal placement of every solution for a clean and integrated implementation.
Lighting and Shading
Enhance rooms with state-of-the-art lighting solutions and motorized window treatments Choose from a wide variety of fixtures, controls, styles, and materials. Reimagine home control with stylish, multi-functional wall keypads.
Distributed Audio Video
Create sleek, high-performance entertainment solutions with built-in speakers, concealed TVs, and projection screens that reveal themselves only when needed. Centralize entertainment components in hidden closets and equipment rooms.
Security and Surveillance
A home security system installation from our team is robust yet covert, with strategically placed cameras that provide peace of mind and never compromise your interior or exterior design.
Attention to Detail
WE STRIVE FOR THE HIGHEST LEVEL OF QUALITY AND THOROUGHNESS IN EVERY PROJECT
Motivated by Professionalism
From initial client consultation to implementation and service, our team will work with yours to deliver only the highest-quality results without exceeding time limits and budgets.
Qualifications
WE BELIEVE IN CONTINUOUS IMPROVEMENT AND EDUCATION TO STAND AS A LEADER IN OUR FIELD
Credentials and Affiliations
HTSA
HTSA dealer members are the world's finest custom and retail integration companies and span 40 states with 150 showrooms across the US and Canada. What binds our members together is an uncommon dedication to only the finest in product performance, technical expertise, education, and customer services that last long after your system is installed. This assures you the most educated, best regional company available who can design, implement, and support your home technology system today – and will stand by you ever after.
CEDIA
CEDIA, the global trade association for companies that design, manufacture, and integrate technology in the home, empowers members with education, certification, and advocacy. CEDIA members deliver technology solutions that allow families to experience their best moments in life in the comfort of their own homes.

NextHaus Alliance
NextHaus Alliance is a team of premier Chicagoland design and build firms who are committed to incorporating sustainable and resilient design into our projects. We joined forces to provide visionary homeowners who want forward-looking custom homes, or home renovations, a seamless, state-of-the-art experience using the most appropriate, efficient and attainable technologies possible to achieve homeowners needs, wants and desires.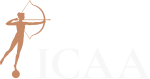 ICAA
The Institute of Classical Architecture & Art Chicago-Midwest Chapter (ICAA Chicago-Midwest) was founded in 2009 to advance the organization's mission in the city of Chicago and surrounding Midwest region. The chapter offers educational courses for local practitioners and enthusiasts, as well as lectures by prominent speakers from around the world focusing on classical architecture and the related arts. Through the annual Acanthus Awards ceremony, the ICAA Chicago-Midwest Chapter honors the achievements and contributions of architects, painters, sculptors, artisans, landscape designers, patrons, and others in preserving and advancing the classical tradition within the region.
Awards
CEDIA Awards: Best Integrated Home

CE Pro Magazine: 20XX CE Pro 100

CEDIA Awards: Best Residential System under $250k

CE Pro: Best Media Room ($50k -$100K)

CEDIA Awards: Best Hidden Installation

CEDIA Awards: Best Home Theater under $100k

CEDIA Awards: Best Special Project

CEDIA Awards: Best Documentation
Credentials
Crestron Digital Media Certified – 4K

Crestron Gold Certified Programmer

Crestron Silver Certified Programmer

Crestron Master Programmer

Lutron RadioRA2 L1 Certification

Lutron Residential Shades Qualification

CTS — Certified Technology Specialist

THX Certified Integrators

Savant- Programmer Certified

Cisco Certified Technician

ISF Imaging and Science Foundation

CEDIA Certified Installer
Personalized Design
We tailor every system to complement the unique needs of our customers.
Craftsmanship
We're committed to excellence throughout every phase of every project.
Local Business
We take pride in our strong community connections and fast service turnarounds.
Factory Trained Technicians
We believe ongoing education is a must. Review our industry certifications here.
Experience
Our team's experience ensures we are able to exceed our clients' expectations every time.
Education
Broaden Your Skill Set by Mastering the Latest in Smart Home Applications
CEDIA CEU Courses
Learn the latest in smart technology integration for unique spaces while fulfilling your license requirements by attending ongoing education courses taught by our certified professional trainers.
Manufacturer CEU Courses
Stay up to date on cutting-edge solutions in audio/video, lighting, security, home networking systems and more through ongoing training courses offered by the industry's leading manufacturers.
Custom Training Programs
Find answers to the unique challenges you may face in your field by attending our tailored training programs that are designed to help you find custom-fit solutions for any project.