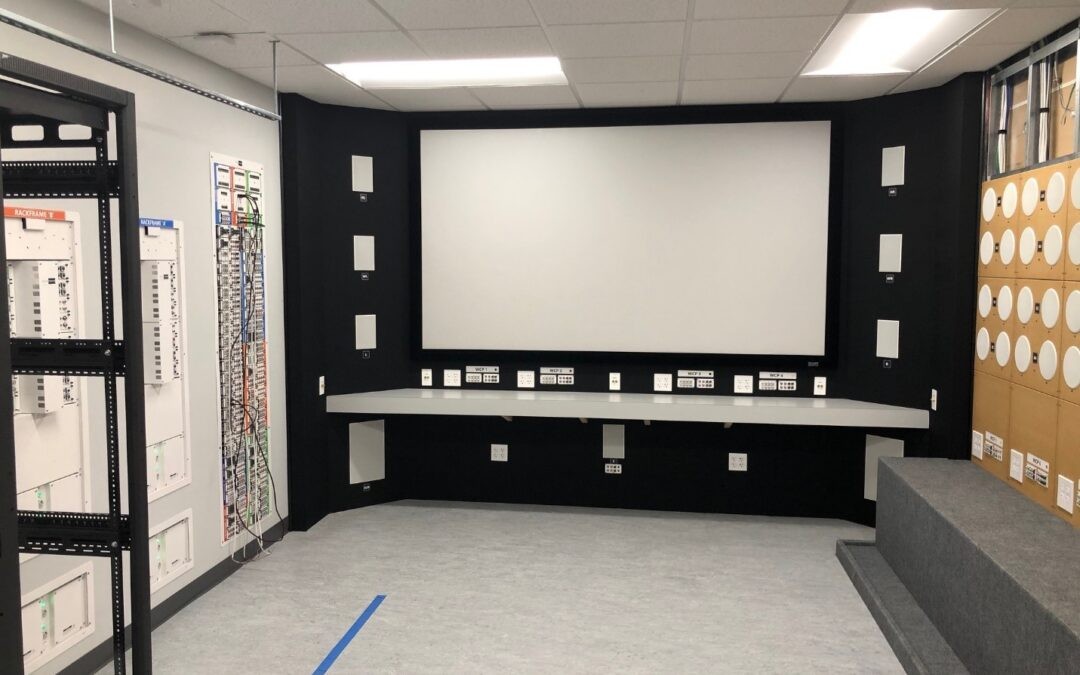 How Our Deployment Room Optimizes Our Home Automation Projects
Are you looking for the best when it comes to your smart home installation? Then don't settle for cluttered AV racks, delayed timelines, lengthy firmware updates, and glitchy systems that will ruin your smart home experience. Our brand-new deployment room allows us to deliver stellar service and faster, more reliable installations compared to our competitors for our clients from Chicago to Lake Geneva, WI. 
In the past, smart home installs have required techs spending lengthy time in the home. Leveraging the power of RACKFRAME panels, pre-wiring is neatly terminated, labeled, and color-coded so when your rack is ready to go, it's a simple installation process. By then we're the last people in the home and we know how desperate homeowners are to get things done. With us, there's no dealing with techs coming in and out of your home to finish your project. 
Our deployment room lets us design your rack offsite so we can handle important firmware updates, programming, and testing in our office. If issues arise, we have all the tools at hand to solve them before we even drive over to your home. No more having to wait thirty days for bugs to work themselves out, instead your smart technology works within days, not weeks.
Want to learn how our process delivers a glitch-free smart home automation system from the get-go? Check out more details below on our brand-new deployment room and how it transforms the installation process.